Saturdays — January 21 – April 1, 2017
Registration is closed
The Cinderella Coaching Series is an 11 week training program hosted by the Fremont Freewheelers Bicycle Club. The purpose of the training is to help women learn to cycle comfortably in a group setting, and develop the skills necessary to successfully complete a 100K (62 mile) ride. We plan the series to finish just prior to The Valley Spokesmen's Cinderella Classic and Challenge Ride on April 8, 2017, to enable riders to be prepared for this local, women only event.
Registration for the 2017 Coaching Series opens December 1, 2016.
If you have questions please take a look at the FAQ page.
If you are a registered participant and you're looking for the list of training rides you can find them here.
Thinking about Cinderella?
We have two rides coming up to give you an idea about riding with the training group – on December 4th and January 8th. Both rides start at 9:30 AM from the parking lot of the former Newark Raley's (Jarvis and Newark Blvd.).
It's all about the gear!
Pictures of Marcella's gorgeous jersey for 2017 are below. Clothing orders start in early January. Clothing will arrive a week or two before the Cinderella ride – sometime in late March. Your ride leaders will let you know when and where you can pick up your gear.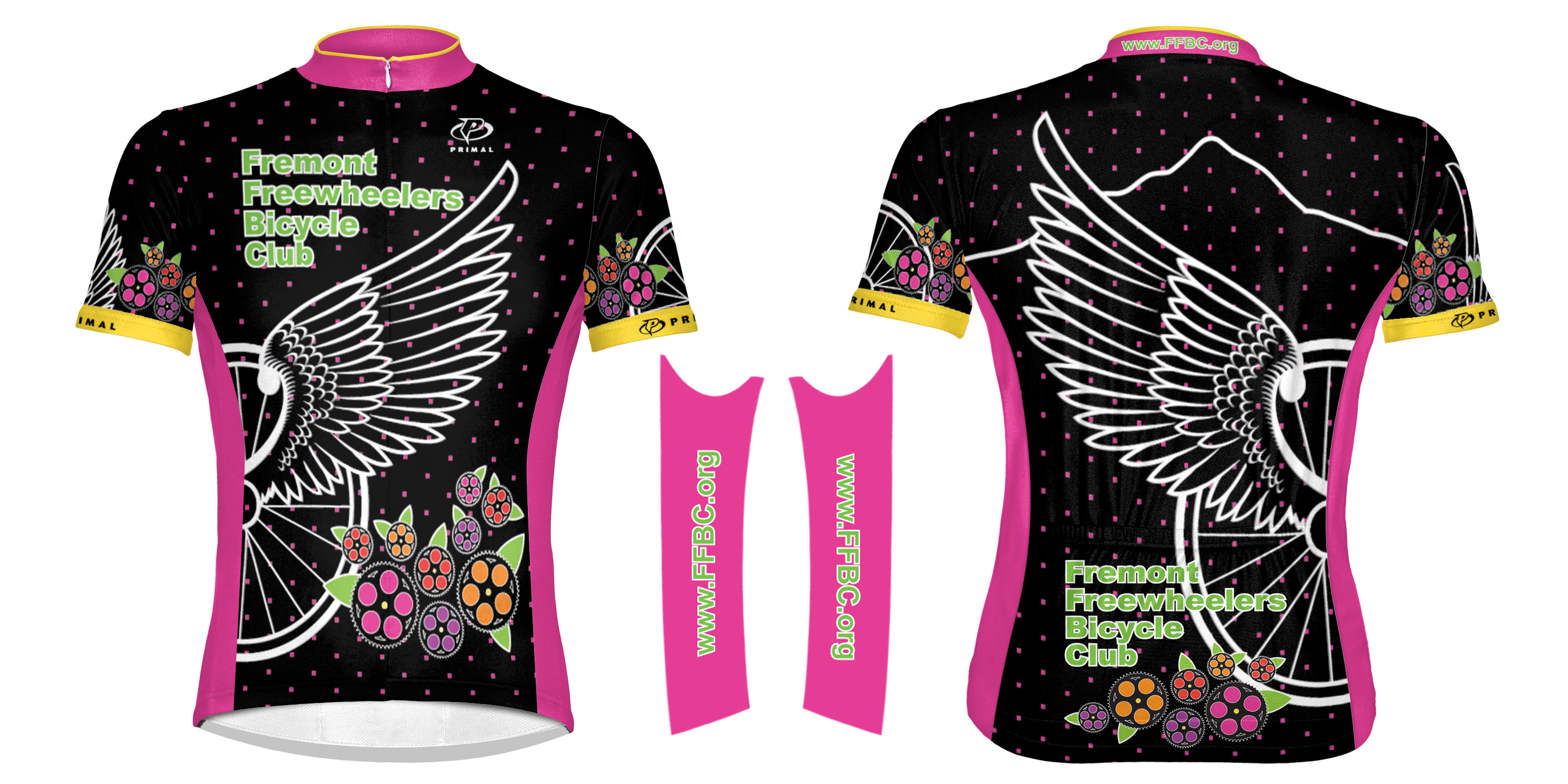 Contact Information
For questions about the coaching series that are not answered in our FAQ page please contact:
Joyce Tanaka (for questions about the Coaching Series)
510-703-2675
notes4jt@gmail.com
Julia Walker (for general questions about registration, clothing, or the training series)
510-468-9712
cinderella-training-coordinator@ffbc.org
If you are interested in participating as a ride leader contact:
Julia Walker
510-468-9712
cinderella-training-coordinator@ffbc.org