FFBC'ers,
Fremont announced their SiBike pilot project with a flyer in the bike bags today (5/9/2019). A phone app will detect your location and direction and use it to notify traffic control to get you a green light. Your travel information will be recorded and used to help plan better bike routes and to provide better routing information to other cyclists as well. Information about the covered intersections and obtaining the app is in the blurb below. If you have questions, or security or privacy concerns, there is contact information at the bottom of the blurb below.
Rob
—
Robert Tashjian
SiBike Fremont Pilot Project – The Way to Get Cyclists the Green Light
The City of Fremont deployed an app-based bicycle detection system in partnership with the Ride Report App.
The Ride Report app tracks bicycle usage, maps outs, promotes ridership through ride streaks and badges.
The application is free to download and available for IPhone and Android users.
iPhone Users: "Ride App- automatic Bike Tracking app" by Knock Software – https://apple.co/2HMXDOt
Android Users: "Ride Report" app – https://bit.ly/2FlIotf
Ride Report and SiBike Bicycle Detection:
Get the Free App. You'll be up and running in less than a minute
Ride your Bike. Ride Report detects that you're biking and starts logging automatically
Vote with your Ride. Rate your trip with a single tap. Help other riders find good routes-and help Fremont keep on making all routes better! Trips will help the City plan better bicycle infrastructure.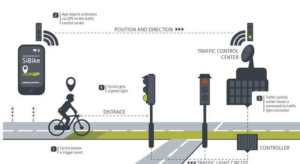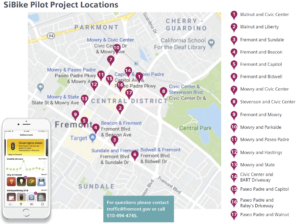 1,500 total views, 1 views today