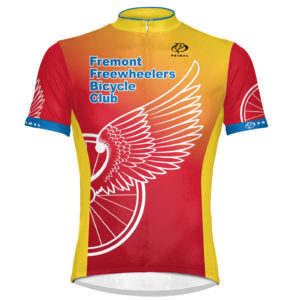 Club Clothing
Ride with pride in our jerseys, wind vests, jackets, arm warmers & headbands. Contact Club Clothing Coordinator Terri Yi. Clothing is also available at the monthly club meetings.

Club member prices for Primavera clothing
Designs for the 45th Annual 2017 Primavera gear have been finalized! Club members are entitled to discount prices.
We are taking no more Primavera Clothing orders at this time.
For Sizing Guide: click Here for Jersey and Here for Socks.