Join our rides, members and guests alike.  Riding with a group is fun, educational, supportive, and safer.
Use the ride calendar, to find the ride that fits your schedule and your ride-pace.
Note:  it may take a couple of rides to figure-out which ride-pace is right for you.  That is okay.
Our ride routes cover several locations around Fremont (7 different cities)
Guests – after experiencing a ride or two or three, join us and become a member – we welcome you!
What is a "show-and-go" ride?
A ride on the calendar without a ride leader because …

The ride leader opted out (via email) because of poor weather or air-quality (or less common, something else)
This particular ride did not have a member volunteer to become a ride leader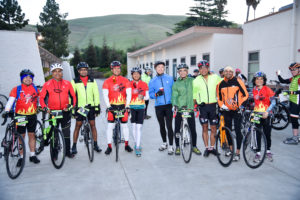 2,487 total views, 1 views today