Club Clothing
Ride with pride in our club jersey.
$40 each for FFBC Club Members.
Contact FFBC Club Clothing Coordinator Terri Yi.
FFBC Club Jersey
Primavera Clothing
Primavera Jerseys and Socks are no longer available for order.
Primavera 2022 Jersey

A beautiful and original retro-design commemorating the art of the 1970's when the Primavera was first held. This jersey is gorgeous – you'll want to have it!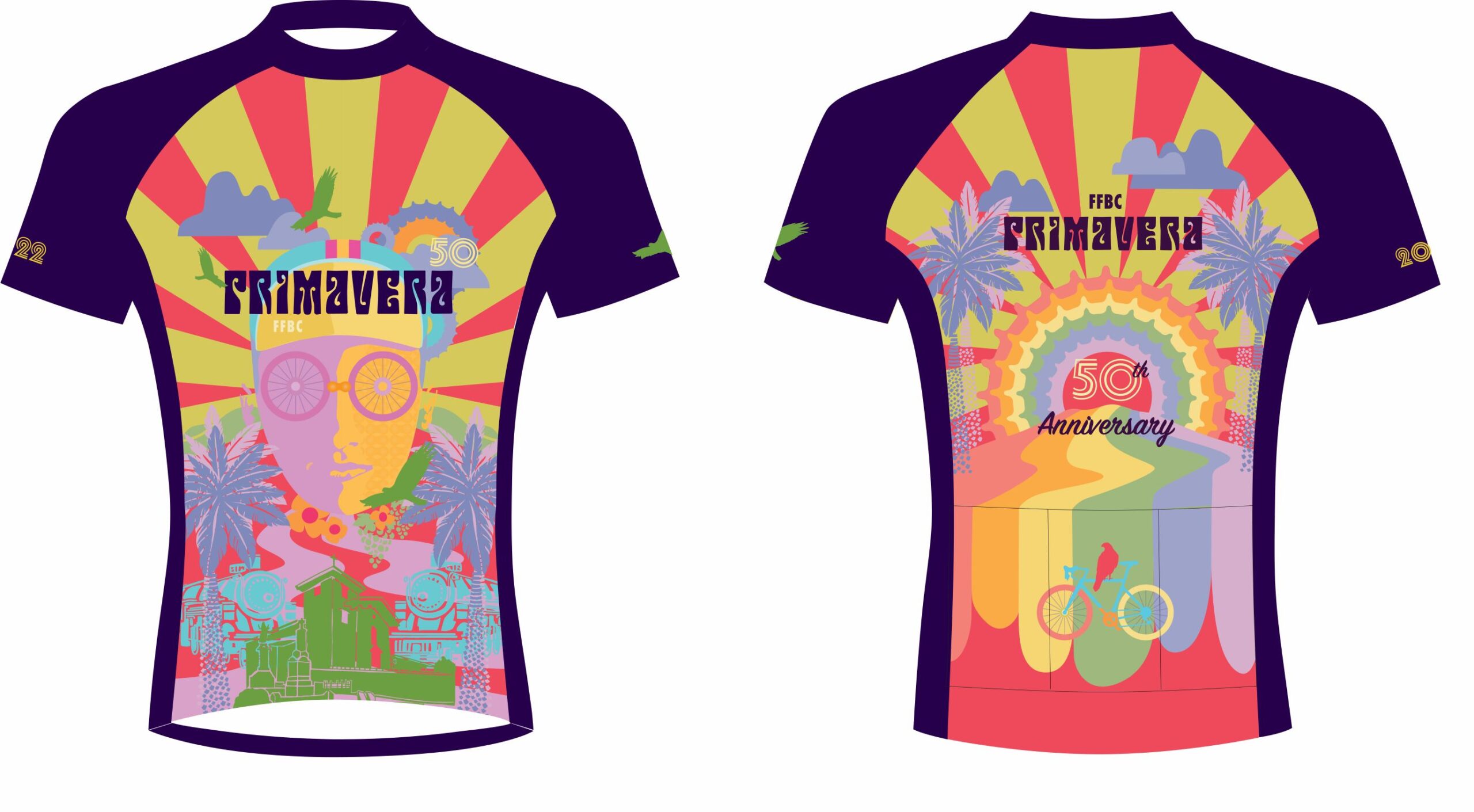 Click image for larger view of jersey
Click Here for Jersey Sizing chart.
Primavera 2022 Socks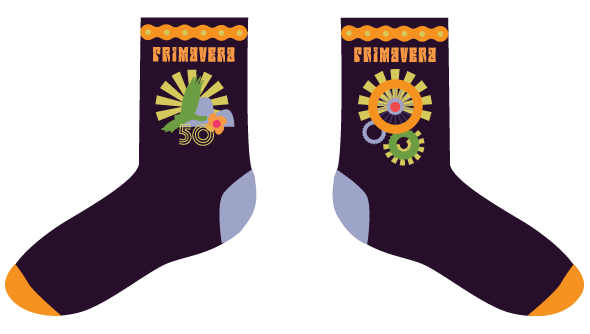 Click image for larger view of socks
Click here for Socks Sizing Chart.
General Note and Disclaimer: Artwork may look slightly different depending on the size ordered (more or less of the pattern will be visible) and the color may not match your screen color exactly. In particular the sleeves, collar and side panels are a dark eggplant color (purple). The sock background is black – the rest of the colors match the jersey colors even though the pictures may not show it well.
A limited number of older Primavera Jerseys and Socks are still available for purchase. Contact the FFBC Club Clothing Coordinator for clothing related questions: Terri Yi.
6,868 total views, 2 views today