The club nominates club members who exemplify the best in volunteerism, leadership and participation, which includes:
Service of an exemplary and longstanding nature to the Club in these areas: Club Officer, Event Volunteer, Overall Participation.
Ride Leadership. Exemplary service to the Club as a ride leader with an emphasis on ride popularity, longevity, creativity, and being a role model for inclusiveness, rider instruction and rider safety.
Racing or Endurance Riding. Exemplary and outstanding competitive cycling or endurance riding.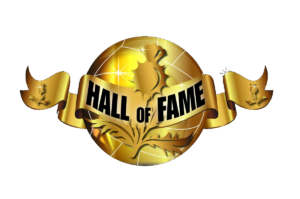 Our Hall of Fame list:
Year
Inductees
Their special contributions to the club
2019
Ken Goldman

Dale Blanchard

Promoting riding thru the popular "Ken and Dale Adventure" rides
Andy Sass
For nine years, organizing the Primavera and making it  the engine that drives our club
 
Al Quintana
Ride Leadership – has lead more than 1700 rides
 
2016
Florence and Bert Silver
 Exemplary and Longstanding Service
Joyce and Ed Tanaka
 Exemplary and Longstanding Service
Lori Sommer
Ride Leadership
Garry Birch
Racing or Endurance Riding
The FFBC Member Hall of Fame was started in 2016.
Hall of Fame members receive a lifetime membership in honor of their contributions.