The 46th Annual Primavera Jersey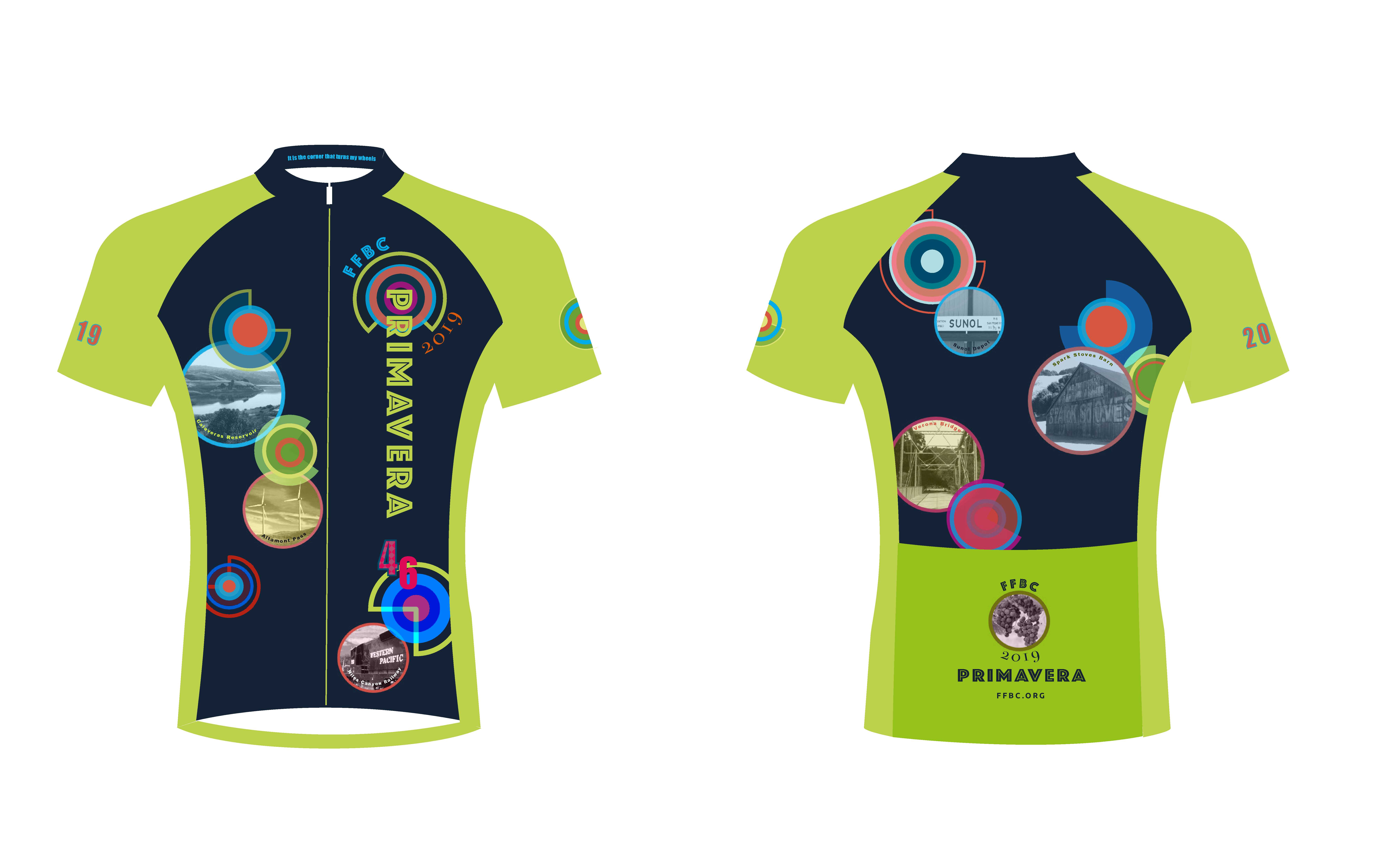 Jerseys by Primal
Primavera Riders will have the option to purchase a jersey when registering for the ride.
If you are a Primavera Rider who decided after you registered that you'd really like to order a jersey, you can do that by clicking  HERE.
FFBC club members go to Fremont Freewheelers Club Website for pricing and delivery.

Jersey's must be ordered before February 17, 2019

: This is due to lead time constraints with our jersey vendor.
For Sizing Guide: click Here.
A limited number of Jerseys and Socks will be available for purchase on the day of the event at Check-in. Some Jerseys, Arm warmers and Socks will also be available from prior year Primavera events.