May 21, 2016 FF Cyclist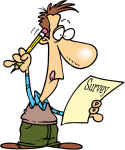 The 2016 Primavera survey responses are in and results are overwhelmingly positive! We also received many suggestions which will be evaluated for improving the 45th annual Primavera to be held Sunday April 23, 2017.
And congratulations go out to Mike Robson, the survey submitter who won the drawing for a free 2017 Primavera ride!