Mark your calendars!
46th Annual Primavera Century
Saturday, April 20, 2019
                                                                             Registration opens Dec. 1, 2018
---
Thanks everyone for an outstanding 45th annual Primavera!
---

Pictures are now available!  Go to webpage: Professional Photos
---
There were a number of lost & found items. Please contact primavera@ffbc.org if you left something.

---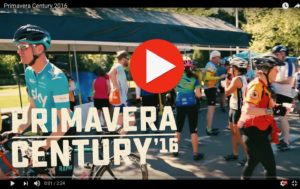 Ride the best of East Bay's scenic roads on the Primavera Century!  Climb the challenging Calaveras Wall, then cycle the scenic route along Calaveras Reservoir. Ride past Livermore vineyards and wineries, and wind turbines of Altamont Pass. After lunch at a winery, it's up and over the tree-shaded Palomares Road with a thrilling descent to Niles Canyon. Return to the start for a hearty meal.
The 25-mile Fun Ride ride through scenic Coyote Hills Park with lots of colorful wildlife and scenery.
Four Beautiful Routes to choose from!

Century: 100 miles

85 mile Option: 86 miles
Metric Century: 100K, 63 miles
Fun Ride: 25 miles, mostly flat, 464′ ascent
Check out the Routes and Travelogue for more info.
… and that's not all…
Team Discount! $5 Discount per person for registering your team of 8 or more for the longer distance rides! Click here for details.
Two training series are planned to get you in shape for the Primavera! Go to FAQ page for more info.
Click the pictures below to get a closer view of folks having fun on the Primavera ride: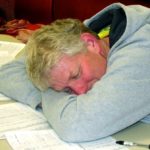 Come out and enjoy the Primavera Century! We work really hard to make it a fun and safe ride.
Register early to reserve your spot! the Primavera has sold out early in the past several years.