Support your club and the Primavera – Volunteer!

Did you know that it takes 285 volunteers to make the Primavera Century possible?
Our Annual Primavera Century is one of the best and longest-running centuries in the Bay Area, and its success is made possible by volunteers like you. The Primavera is FFBC's main fund-raising event that supports numerous non-profits.
And don't forget, volunteers receive  FREE T-shirts, get to ride the Workers Ride, and attend the Workers Party after the event! Below is this year's exotic T-shirt design.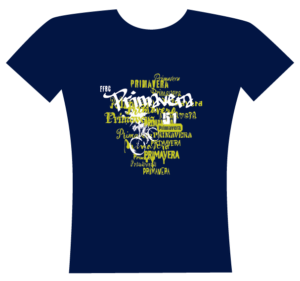 Thanks for your support!
The Primavera Committee:
Andy Sass – Chairman also, Food, Goodie Bags, Porta Potty
Becky Denevan – Balloons & Co-captain False Summit rest stop
Bob Miller – Website
Colin Moy – Worker's Party, Volunteer signups
David Harcos – Route Marking
Don Fujino – Parking
Donna Kaplan – Routes, Bag Drop Coordinator
Gary Smith – SAG Coordinator
Glenn Kirby – Beard Staging
Jacques Giovanola – Signs
James Wedewer – Social Media
Jay Gilson – Permits/Insurance
Jim Fehrle – Marketing, Co-Packet Pickup/Check-in
Joyce Tanaka – Captain – Coyote Hills
Julie Gilson- HS Captain, Post Ride Meals
Liz Sullivan Fuller – Captain Spring Valley rest stop
Luis Facha – Equipment and Supplies
Milinda Mayfield – Co-Sponsors
Pat Wai – Co-Packet Pickup/Check-in
Randy Fewel –Co-Sponsors
Rob Tashjian – Treasurer
Sophie Saeed – Jerseys & Graphic Design
Susanna Wong – Event Day Vendors (including photos, music, "day-of" jersey sales and massage)
Terri Yi – Jersey Ordering
Tony Flusche – Radio Operators
Tushar Chaubal – Jersey & T-Shirt Distribution
West Kurihara – Rios Lovell Winery rest stop
?? – Volunteers
?? – Registration vice-chair
Rest Stop Captains:
Rio Lovell Winery- West Kurihara
Spring Valley – Liz Sullivan Fuller
False Summit – Becky Denevan
Coyote Hills – Joyce Tanaka
Beard & Niles Staging – Glenn Kirby
Christina Peabody – Sunol